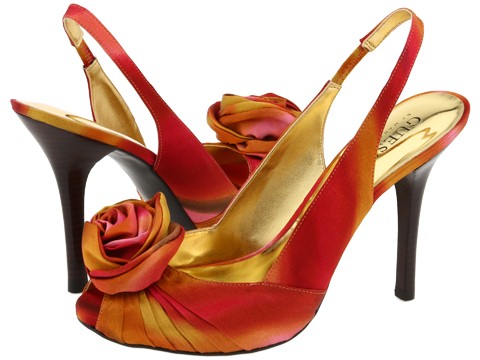 The best part of the description for this
Nisadora (for Guess by Marciano)
is:
The 1/4" platform makes the 3 1/4" heel feel like 3".


Well, that should help. Now they're practically sneakers.
I am always really drawn to multicolored shoes, particularly when one of those colors is red, and even more when another one of the colors is yellow. But then I never know what to do with them.